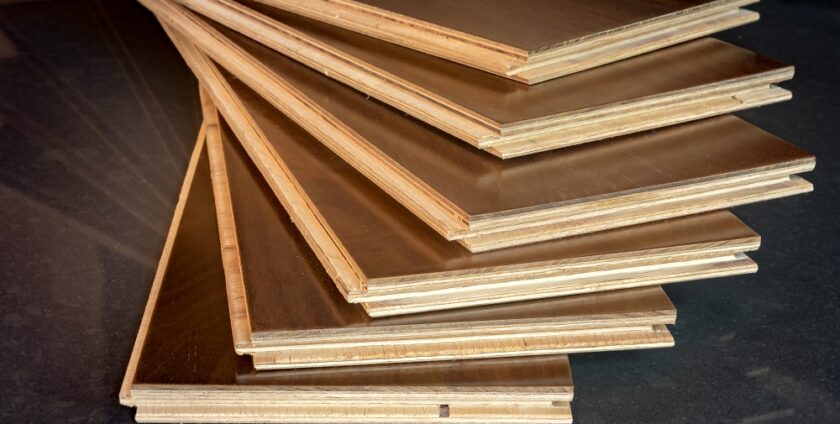 A Few Key Benefits of Engineered Wood Flooring
Due to the exquisite texture and look of wood, hardwood flooring was a popular flooring option for a long. Engineered wood floors, however, are a more modern and technologically superior form of hardwood flooring, thanks to advancements in production and technology.
Engineered wood flooring is ideal for both residential as well as commercial applications because of its improved dimensional stability and moisture resistance.
Let us discuss a few benefits offered by installing engineered wood flooring in this post.
1.      Resistance offered to moisture and temperature
The biggest differentiating feature that distinguishes engineered wood from solid wood is its resilience to moisture and temperature. Engineered wood does not expand and shrink as much as solid wood does.
2. Ease of installation
Budget-conscious homeowners, giving them more alternatives for where it can be used, can also place engineered wood. This can also save homeowners a lot of money while still giving them a beautiful final product.
3. Wide range of options for design and colour
Veneer-finished engineered wood comes in a wide range of design and colour possibilities. While every engineered wood flooring has the same underlying material, the top veneer treatment can be changed.
4. More affordable
Engineered wood is usually less expensive than solid wood. This is particularly true for thicker choices that have been sanded and finished several times. While hiring competent professionals, installing engineered wood is also less expensive.
5. No subfloors needed
There is no need for a plywood subfloor, which means that engineered wood can be put directly over concrete without the need for plywood to be installed first. If your area has a concrete sub-floor, your flooring will be less expensive.
6. Versatile and aesthetically appealing
Engineered wood offers a warm, inviting ambiance when employed in space. The classic appearance of engineered wood and unified style can be complemented by a wide choice of colours and alternatives.
7. Impressive stability
Because of its layered composition, engineered flooring is usually sturdier. Expansion and contraction are normally less of a concern because the layers are perpendicular to one other.
8. Option for refinishing
Engineered wood floors may usually be refinished and sanded at least once, if not many times, during the course of their lives.
9. Better for the planet
Timber flooring is famous for being the most environmentally friendly solution available. Engineered wood is even better as the planks make greater use of slow-growing hardwood species.
10. Better for your health
With a rising emphasis on health, engineered wood offers a plethora of benefits.