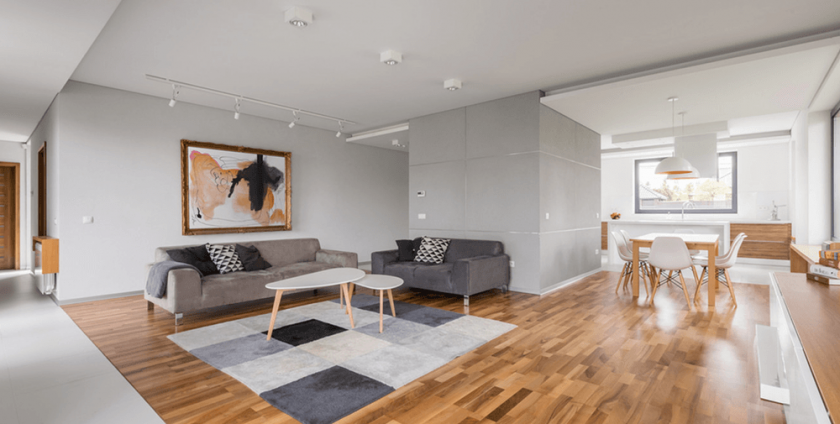 What Type Of Flooring Should You Choose For Your Home
Choosing your home's flooring is a huge decision. Your floors can make or break the aesthetic value of your interior. They also need to be durable as they will be walked upon by your household members, pets, and guests on a daily basis.
Factors To Consider Before Buy New Floor coverings
When choosing your flooring system, you have to take into account the following:
Your style preference. While your floors should reflect your personality and style preference, take note that they should also be coherent with the look of the room where they will be installed.
Your household's lifestyle. Do you have pets? How many are your kids? If you have an active household lifestyle, you should opt for something that's scratch-resistant and spill-proof.
Your budget. Like what the old adage says: Learn to live within your means. Only buy floors you can afford to install and maintain in the long run.
Flooring Materials To Choose From
Here are the most common materials you can choose from:
Timber floors, the proven timeless option.
Timber floors are known for their durability and elegant appeal. However, it's also one of the priciest options. It's also expensive to repair.
If you are thinking about building a new home or planning to renovate the floor of your present home in Australia then you must consider going for wooden floors.
There are six benefits that you can get by preferring wood or timber flooring.
Easy maintenance
People generally prefer wooden floors because it is very easy to maintain. All that you need to do is clean the dust and periodically mop them.
Sustainable
The wooden floor has got a much higher life span as compared to any other type of floor. There will be no influence of any frost, heat, corrosion, and pollution.
Environmentally-friendly
Wood is not an industry-produced item as it is obtained from naturally occurring trees and if you ever have to dispose of them then they will decay organically.
Versatility
These days, engineered wood is a very popular flooring option. Whatever be the style, the customer has got the choice to make a wide selection of colours.
Better air quality
Perhaps many are not aware that a wooden floor can help in improving the air quality of your home. If you are suffering from allergy then such floors can be your good choice.
Cost-effective
Although initially, wooden flooring may look more expensive than all other flooring options, however, in the long run, you will realize that it has proved to be a cost-effective option.
The wooden floor can totally transform your house into a warm home and besides you can find such floors in wide variety of styles and colours. Your property value too will go high by having a wooden floor at your home.
Laminate flooring, easy versatile solution.
A popular alternative to hardwood, laminate timber mimics the colors and styles of natural wood. It's easy to install and economical. Nonetheless, this one is more at risk of moisture damage.
These days, laminate floors have emerged to be a very popular choice, as far as flooring options are concerned. Many people often prefer these floor materials as they can install them in a DIY way and thus save the labour cost significantly.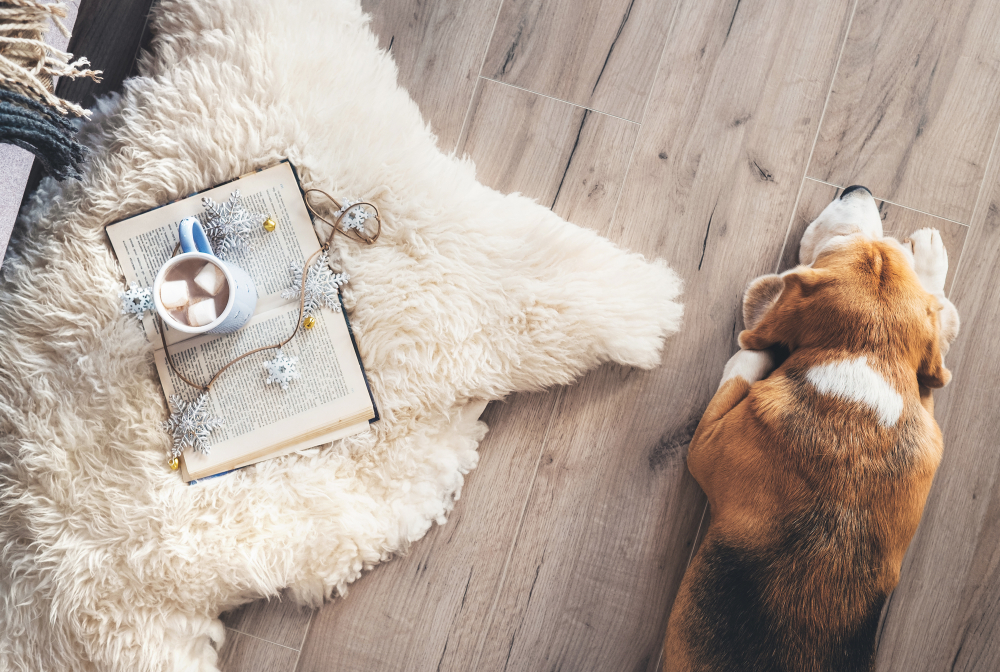 The following are the benefits if you choose to select laminate flooring when you are going for your home renovation.
Durability
Laminate is found to be quite strong, scratch-resistant, and also highly durable flooring surface. Usually, laminate is protected by a certain tough external layer and also resin coating.
Versatility
Laminate floors can offer a very realistic wooden or stone-like appearance. You can have many different choices based on the need of your home.
Easy to install
As compared to others, floor laminates are much easier to install. Generally, they are available in click-to-lock floating floors form so that one can also install them in DIY ways too.
Affordable price
As compared to actual wooden floors laminates will be much inexpensive. If you have any budget constraints then this can be your best choice for your floors.
Subfloors
Since these are quite versatile and therefore you can install them easily on any type of subfloors that you have like concrete or old vinyl floors.
Styles
You can find laminates mimicking any materials like stone or wood and are available in many different styles.
Easy to maintain
You will find them stain and moisture-resistant and the surfaces can be easily cleaned. You will not need any special cleaners to maintain them.
Carpet, for cosiness and comfort.
Carpets are known for the warmth and added protection they provide. And while they are one of the most budget-friendly options, they require more frequent cleaning and maintenance compare to flooring.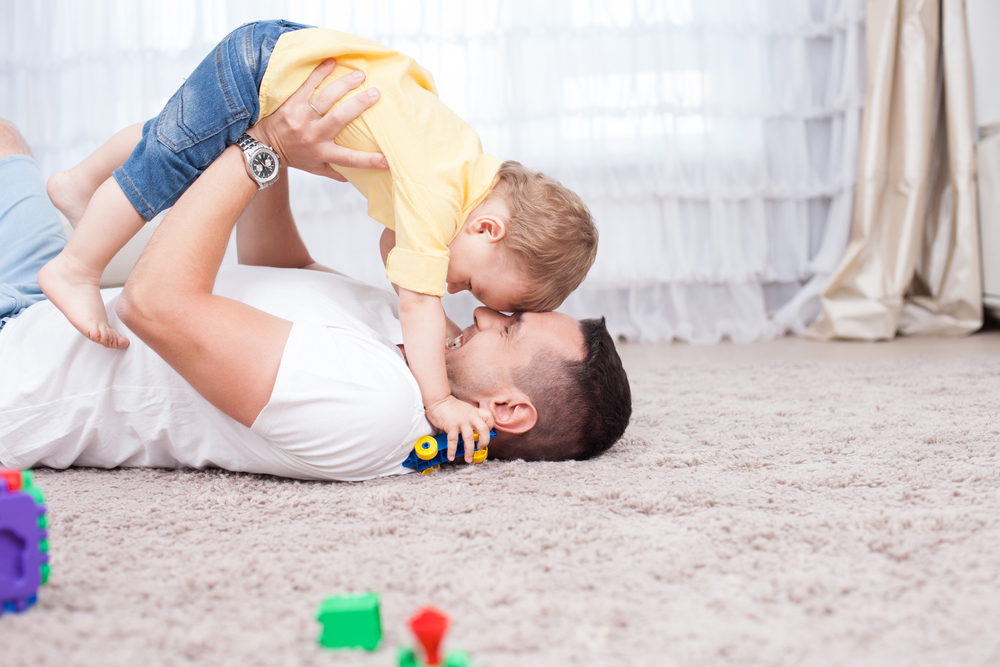 When renovating your house, changing the flooring will make a huge difference. With many
options available in the market, choosing the right carpet flooring can be a tedious task, and
that is why it is important to know the pros of the type of flooring you want to install in your
home.
Here are some of the appealing benefits of installing carpet:
Style
Whether you are looking for luxurious and sophisticated or more welcoming and
warm, carpeting is available in a wide variety. You will find carpet in any color or pattern you
want. You get to choose from plush, twist and loop pile-carpeting options to add uniqueness
and style to each of your room.
Affordability
It is a unique combination, because stylish carpet comes at affordable price. It
is quite cost effective when compared to other floorings such as vinyl or hardwood floors.
You can easily find a good one that suits your budget.
Warmth and Coziness
One of the major advantages of carpeting is the comfort and warmth that it offers.
Besides being soft on your feet, it is also a good shock absorbent and flexible. Thicker carpets
offer unbelievable insulation to your home.
Safety
Hard surfaces are not only slippery, but are not safe to fall on, and this is one of the
reasons people prefer carpet on their stairs and in homes with elderly people or children.
Quietness
Rooms with carpet are lot quieter. It absorbs the sound from bouncing on the
floor or echoing from the walls.
If you are convinced with the above-mentioned advantages, you could look for a good carpet
supplier in the city and have it installed without a sweat.
Vinyl plank flooring, easy to maintain
.
Another competitively priced option, vinyl planks, is sought-after because it's versatile and easy to maintain. They are also fit to be installed in high-traffic areas.
Nowadays, vinyl flooring has also come out as another great option for flooring your home.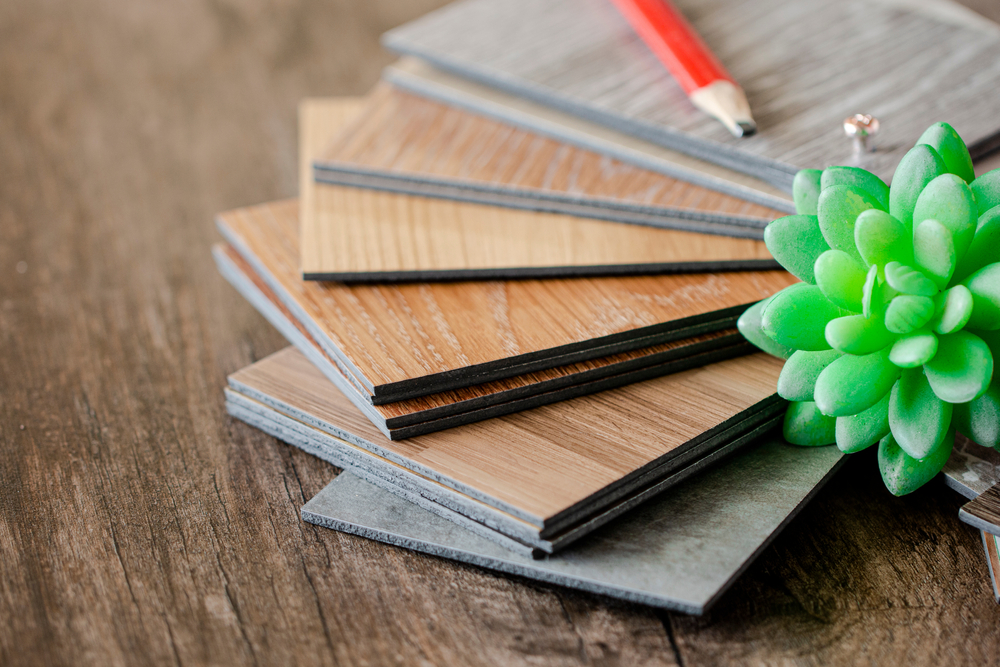 The following are a few benefits of having vinyl flooring.
Realistic and beautiful designs
You will find vinyl flooring with many beautiful designs and can even mimic any wooden floor.
Kinder to our feet
It will be very soft and even during cold months it will not be too cold to walk on them.
Safe for your whole family
You will not find vinyl flooring very slippy so you can avoid falling down even if the floor is wet.
Vinyl flooring is always a choice of DIYers and it is very easy to install them.
Can work in many different rooms
You can install vinyl flooring almost anywhere including the wet area like the bathroom or kitchen.
Extremely durable
Vinyl flooring is a sufficiently durable option and once installed you may remain carefree for the next 20 years at least.
Cost-effective solution
This is one of the cheapest alternatives for the flooring material.
Stylish and versatile
Because of their versatility and style, you can find vinyl flooring options for any type of decor.
Water-resistant
Due to the moisture-resistant property, you can install the vinyl floor in your bathroom or kitchen too.
Allergy-friendly
You will find vinyl floors quite hypoallergenic as they have got very few seams that means there are very few places for allergens, dust mites, mould, or bacteria for hiding.
If you cannot afford wooden floors then vinyl flooring can offer you a cheaper option.
Linoleum or vinyl sheets flooring, water resistant hygienic option
Linoleum and vinyl are 2 different types of flooring materials and several characteristics are quite similar between them. Often many people also use their names interchangeably because of their similarities.
However, there are a few differences that also exist between these two flooring materials. Let us try to compare these two materials in this small post under the following parameters.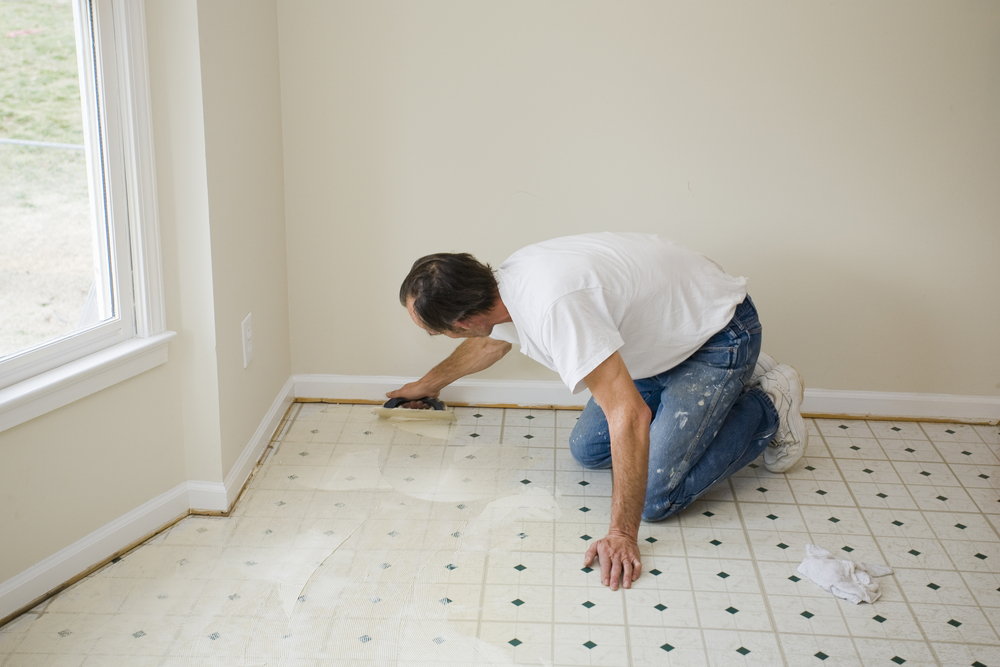 Let's see how linoleum can benefit your home
Water resistance
If you are interested to use it in wet areas like the bathroom or kitchen then vinyl will be a very safe option, however, linoleum may not be so much effective comparatively.
Maintenance and upkeep
Vinyl flooring needs very little maintenance and upkeep but the same cannot be said about linoleum too. They are susceptible to scratches and that need to be corrected from time to time.
DIY installation
As far as ease of maintenance is concerned, vinyl here wins hands down. Vinyl flooring can be very easily installed in a DIY way too. While linoleum is very stiff and is difficult to work in tight areas.
Durability
Here linoleum is far ahead of vinyl flooring material. Vinyl is considered a cheaper alternative and can last for 10 years while linoleum may last for 40 years too.
Cost
As far as cost is concerned as mentioned before, vinyl is a cheap material and the cost of linoleum will be higher comparatively.
The resale value of your home
When you try to sell your house then if you have installed vinyl floors then you will not get better resale value however linoleum will attract a better price.
Hybrid Flooring, robast woterproof option
You will find hybrid floors highly durable, affordable, stylish, and 100% waterproof too. However, hybrid flooring never uses real wood obtained from trees.
These days, there are modern technologies available that can produce such hybrid flooring materials that can combine the characteristics of many other types of floors e.g. hardwood, vinyl, laminate. You can also get them in several designs and styles.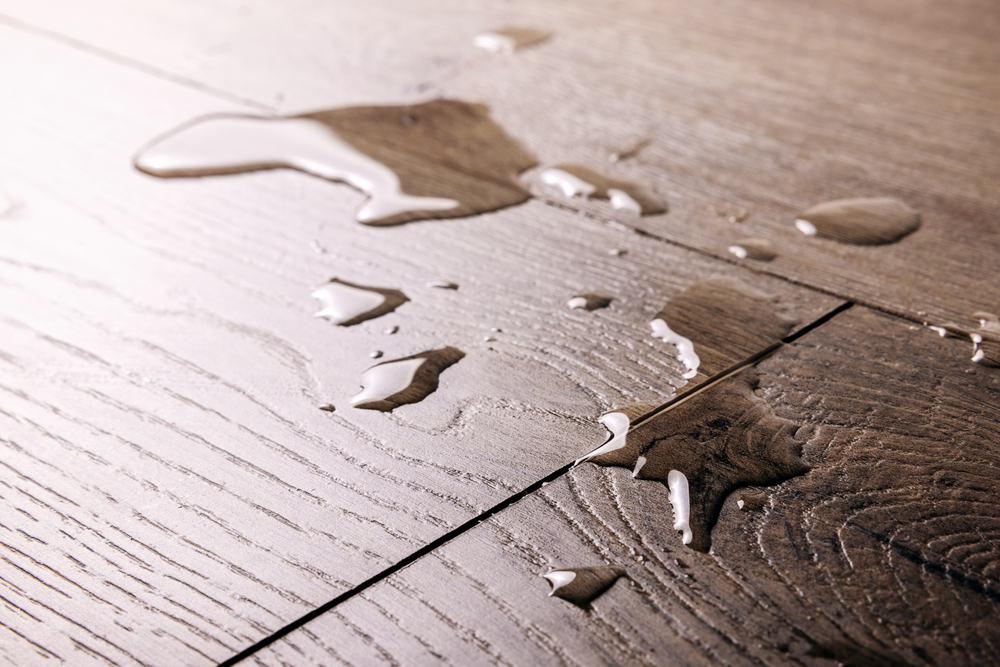 Usually, hybrid flooring material is made out of a certain decorative and textured print layer, which is sandwiched between a certain rigid, waterproof core board and a protective top coating. Various acoustic layers are also used that can help in reducing noise transmission and you do not need to install any extra underlayment.
Benefits of hybrid flooring
Affordability
Because of their composition, hybrid flooring is available at an affordable cost.
Style
The availability of advanced printing technology enables many different designs and styles.
Waterproof
Hybrid floors are 100% water resistant because of protective coatings.
Heat resistance
Plastic and limestone are infused as a result they can offer high heat resistance.
Durability
It is suitable for pets, high foot traffic, and children.
Maintenance
Hybrid floors are attached through a click-lock arrangement where no dust can enter.
Comfort
Hybrid floors are quite comfortable under the foot.
Fade resistance
They can hold their colour longer as special technology is used.
Installation and repair
Repair and installation of hybrid floors are quite easy and convenient.
Warranty
You will get 20 years of warranty from the manufacturers and hence remain totally carefree after installing hybrid floors.
Porcelain or Ceramic Tile floors.
Though difficult to install, these tiles are durable and waterproof. Available in a wide range of designs, these tiles are commonly used in kitchens and bathrooms.
Porcelain tiles can always add a very stylish look to any room. Also, they are quite versatile and are generally used for decorating both walls and floors. However, typically, porcelain floor tiles are heavier, thicker, and difficult than wall tiles.
Also, you can use porcelain floor tiles both indoors as well as outdoors and you can commonly find them outdoors like in swimming pools and patios.
However, porcelain tiles are generally preferred over ceramic because porcelain tiles are much harder and stronger as compared to ceramic tiles. This is because of the process that will involve firing and pressing raw materials for creating tiles that have much lower water absorption.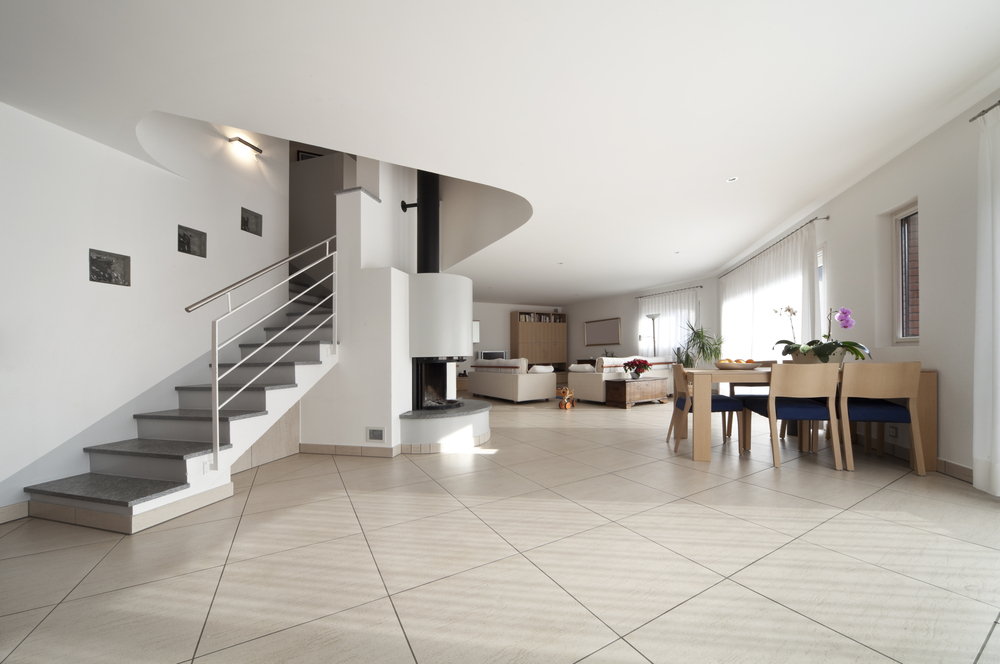 The following are a few pros and cons of porcelain floor:
Porcelain floor pros:
You can find many design options
Durability is quite high
Better water and stain-resistant
Does not need very high maintenance.
Porcelain floor cons:
The cost of porcelain is quite high
Porcelain is brittle, heavy, and can also be slippery
Installation of this material is a bit difficult
For porcelain grout, you will need sealing
Whether porcelain tile will be the right option for you?
If you want the performance benefits of ceramic tiles in a product that effectively mimics stone, wood, and other flooring materials, porcelain floor tiles can offer you a terrific alternative.
While DIY installation might be difficult and time-consuming, there is absolutely no reason why you cannot install your porcelain tile floor, if you have worked with ceramic tile before. The end effect will be a long-lasting, attractive floor that will last for decades.
What is next?
Now when you know the bacics about diferent flooring options give us a call to arrange time for free measuring quote and check our price list