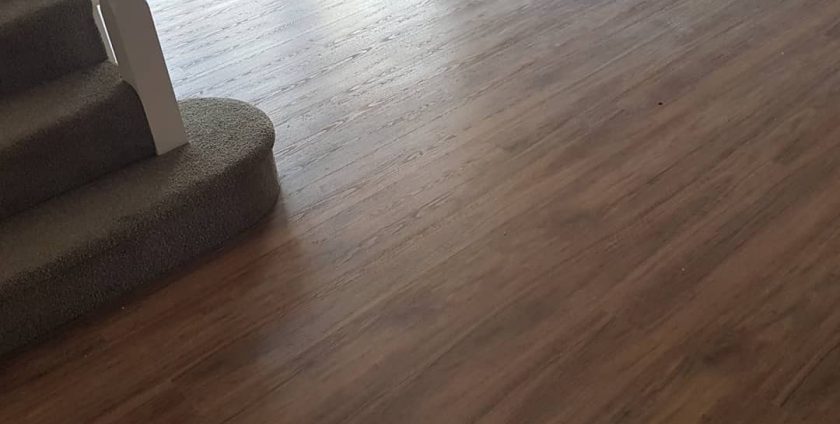 Do you run a busy household that always needs paw prints removed from the kitchen floor or mud from the hallway? Perhaps you have certain rooms in your home that you want to look more expensive than they need to be for everyday use. These are some of the reasons people choose vinyl flooring, Linoleum, or self-adhesive tiles. It can be very costly to lay authentic wood all the time, and while it is the most durable and aesthetic pleasing option, vinyl flooring is the next best thing. Below are some of the types you can choose from: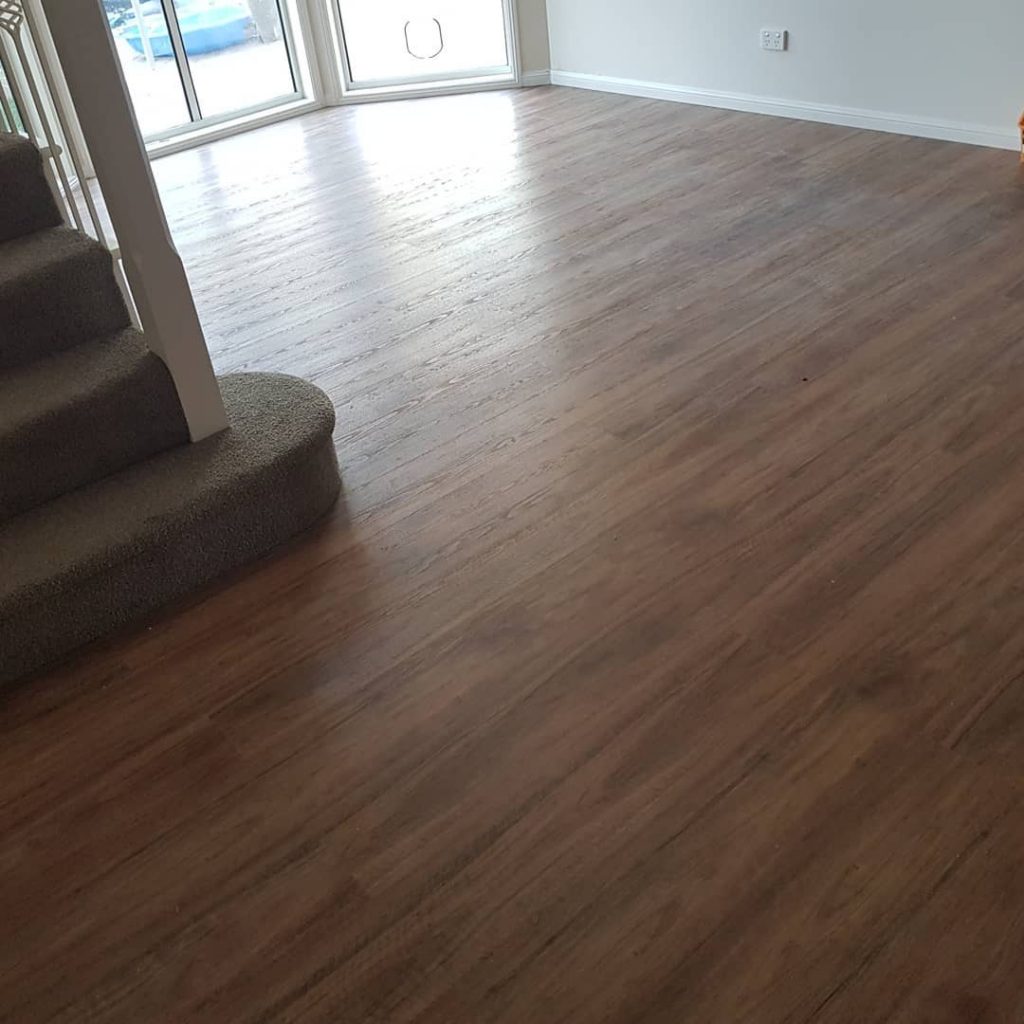 Vinyl Plank Flooring
Vinyl Plank Flooring is an extremely popular form of vinyl flooring that is both practical and visually appealing. Unless you took a close look, it would be hard to tell if the flooring in the kitchen or landing was vinyl or authentic wood – it looks just like strips of plank wood professionally laid. Of course, it is much more affordable than genuine wood, but it's also waterproof and lasting. Vinyl Plank Flooring is made to be lived on and doesn't scratch or indent easily.
Linoleum Flooring
Linoleum flooring is similar to Vinyl Plank Flooring in terms of its durability and versatility. The main differences are in the materials used in manufacturing and the diversity of designs. Vinyl Plank flooring is created using PVC and synthetic materials and is designed to look like authentic wood. On the other hand, Linoleum is created using natural materials such as pine rosin and ground cork dust – it is not always made to look like natural wood. Linoleum also tends to be laid in one piece instead of planks.
Self-Adhesive Vinyl Tiles
Peel and stick vinyl tiles are attractive to certain households with particular requirements. For instance, student accommodation or utility areas without heavy use could benefit from a quick and easy self-adhesive vinyl solution. While not as permanent or durable as other forms of vinyl flooring, self-adhesive tiles benefit from being affordable, easy to install, and suitable for various purposes. This versatile vinyl flooring can be laid by anyone and brings an instant newness to a room.
Interlocking Laminate Planks
Laminate planks are not so different from Vinyl Plank Flooring in terms of appearance. Both products look alike and offer durability and water resistance. Laminate flooring, however, is made from 100% wood – this is usually particleboard. The compressed wood is laminated with a veneer making it durable and water-resistant. The planks are designed to interlock to give a flush appearance seamlessly. Interlocking Laminate Planks are more natural-looking than vinyl flooring and more comfortable to walk on.
Loose-Lay Planks
Loose-Lay Planks have the same appearance and properties as Vinyl Plank Flooring but feel more like Linoleum. They are softer and easy to lay. If you're looking for vinyl flooring, a cross between wood planks, Linoleum, and self-adhesive vinyl tiles, then Loose-Lay Planks are what you need. While they do have some advantages – particularly in low-use areas – Loose-Lay Planks are not as durable as other flooring types, which is reflected in its price.